International team runs trials for low carbon cement in Estonia
In 2021 a full-scale clay calcination trial was carried out at one of the cement kilns of Kunda Nordic Tsement, Estonia.
Calcined clay as a supplementary cementitious material (SCM) is a promising source for clinker replacement in cements due to its low energy consumption and about 70 per cent lower process emission of CO2 compared with clinker. 
Over the past six months the cement industry in the Nordic region has launched important initiatives to reduce CO2 through carbon capture and storage solutions. Capturing CO2 at the plant is a key solution to have a substantial reduction of CO2 from cement and finally achieve carbon neutral concrete.
In parallel, the organisation still needs to work on fuel transition towards increased use of biomass, with R&D for cement products, and new alternative solutions to raw material and the CO2 intensive clinker. One of the ongoing projects concentrates on the use of calcined clay as supplementary cementitious material (SCM) in cement that was launched last year and has passed a successful trial this spring at Kunda cement plant, Estonia.  
Calcined clay - challenges and benefits
"The Clay Calcination project is of a paramount importance enabling us to meet current product strategy of HeidelbergCement Northern Europe, which is strongly focused on reducing our CO2 emissions. The use of SCMs to replace part of clinker in cement is the most available strategy to reduce CO2 emissions," says Assoc. prof., Dr Rolands Cepuritis, Project Manager in Development & Application Department in Norcem who is also leading the Clay Calcination project in Kunda.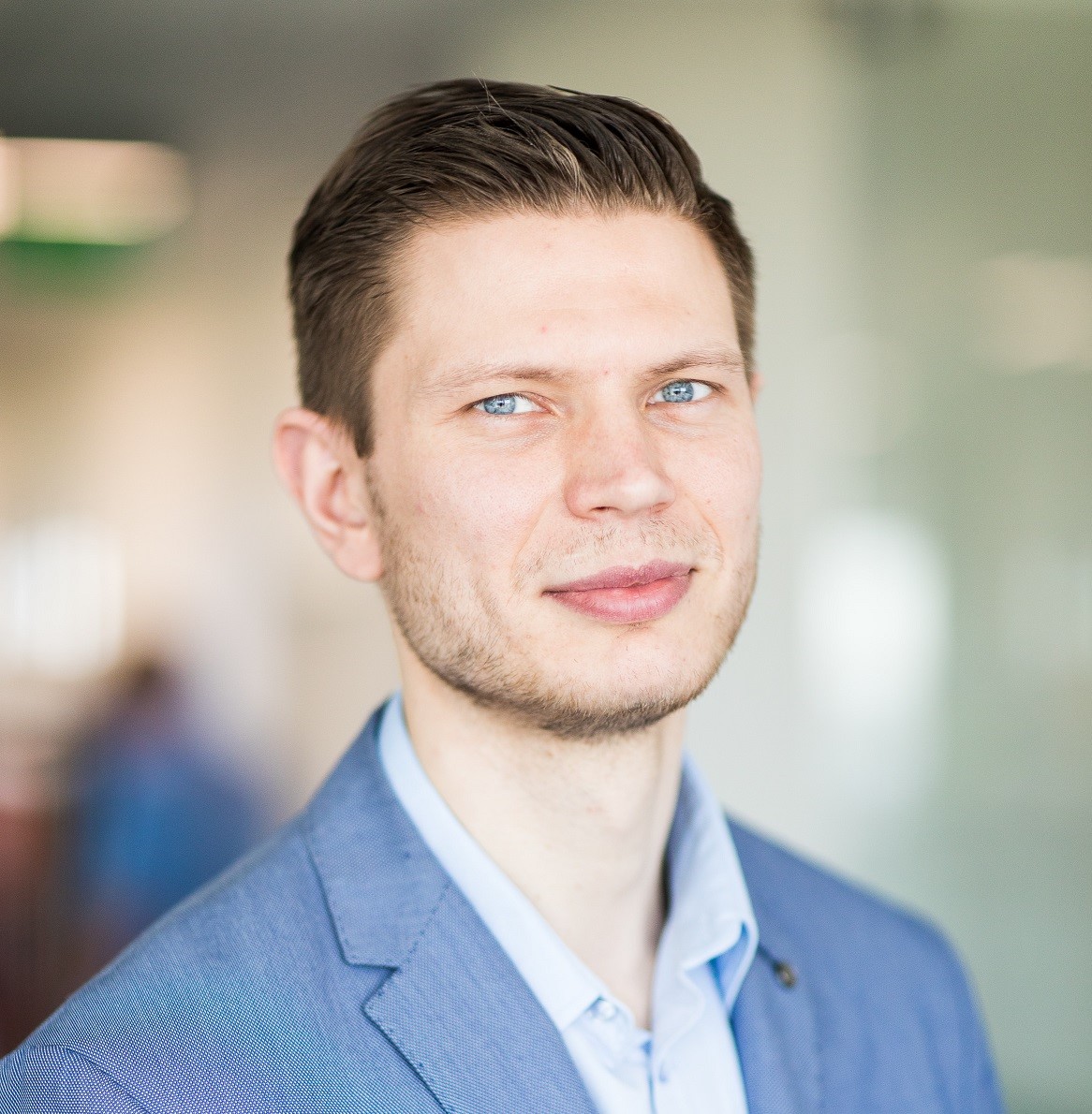 SCM stands for Supplementary Cementitious Material. It is a denotation used for natural and manufactured mineral materials that when used in conjunction with cement contribute to the properties of hardened concrete through hydraulic and/or pozzolanic activity.
The most conventional examples include, fly-ash, silica fume and ground-granulated blast furnace slag. Yet, the supplies of conventional SCMs are limited which is a driving force for the search for new sources of additives for cement production.
"Calcined clay of a proper quality is one SCM, which is available in appropriate quantities to sustainably meet the actual demand. Right quality clays can be even more reactive than the current most widely used SCM – fly-ash, while allowing for the same benefits for concrete durability," says Rolands Cepuritis. "A challenge though to the use of calcined clay is water demand of the material compared to, for example, fly-ash. However, this can be managed through optimized clay calcination and cement production, and further through a concrete mix-design approach," he explains.  
"An interesting aspect is also the colour hue of the calcined clay, which results in reddish cement and concrete. There are technological solutions available to change this to a more conventional greyish colour hue, but perhaps the architects and society will like the reddish concrete and the future colour of the typical concrete will be quite different than today," contemplates Cepuritis.  
He brings out the sustainability benefits of this material: "In a typical calcined clay blended cement, calcined clay is combined with limestone to utilize a synergetic effect between both materials. In an ideal situation, this can allow for even as high as 50 per cent clinker replacement, while 30 per cent is a more typical result to expect. With the use of calcined clay, we can reduce carbon footprint of cement by 7-8 per cent compared to traditional cement." He also underscores that right quality of the clay is paramount, and here the clay from Kunda comes into play.  
Arvid Stjernberg, Head of Application & Development Department in HCNE explains: "After a review of possible sources of clay, a clay quarry in Kunda was identified as an interesting source for future production. To test the properties of the clay, samples from the quarry in Kunda were sent to a small test facility in Germany for semi-industrial tests in 2019. The tests showed that Kunda clay has a good potential and a full scale trial in Kunda plant was recommended." 
Smart planning
An international project team was formed last year consisting of a cross-company international group of experts from seven different nationalities. The team is managed by a Steering Committee and supported by the HeidelbergCement Technology Center and HeidelbergCement Global Research & Development. 
To succeed the project of this scale requires detailed planning.
"Firstly, a project description, scope and goal were set up. The next steps included going to the actual site in Kunda, Estonia to evaluate the technical possibilities at the plant, process risks of trials, required plant upgrades, and elaboration of several possible full-scale trial scenarios. We also drew up a detailed budget for each of the scenarios, prepared a public R&D funding application, which was successfully approved later, and elaborated a detailed trials guideline, quality control plan and risk assessment," explains Rolands Cepuritis.
The last step of the project was the actual trials execution part in Kunda which proved to be challenging. "We encountered several bottlenecks such as high precipitation during the trials that made the raw clay soft and sticky preventing us to get a stable feed to the kiln. The kiln itself had not been in use for over a year since the stop of clinker production in Kunda. Also, the trial proved to be a learning curve for the kiln operators who had to switch their thinking from clinker production to quite different clay calcination operation. Luckily we managed to avoid something that could not be fixed in reasonable time through a persistent systematic work."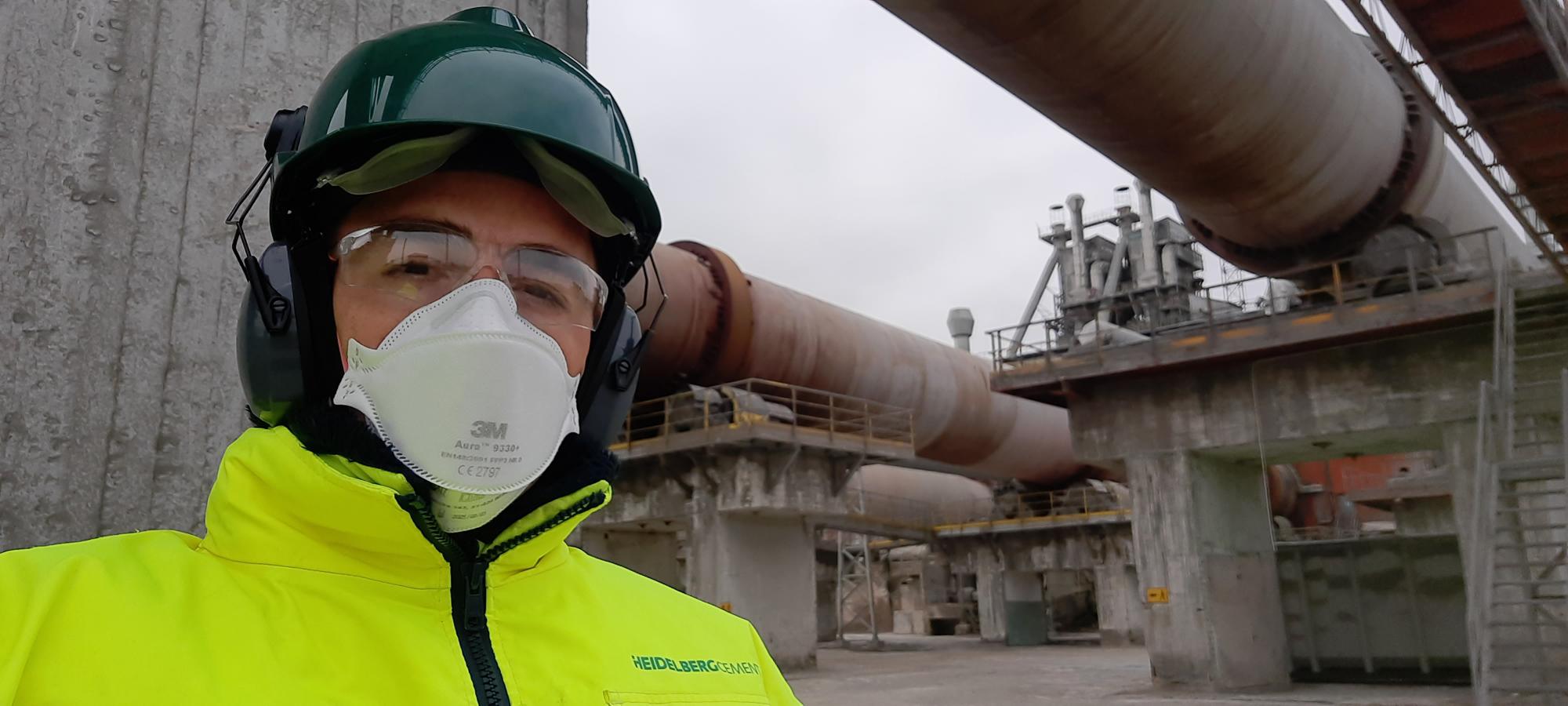 "Also, the pandemic made actual site visits by the international team complicated - the available external support to the local team on site during the trials in May 2021 had to be cut to the very minimum," says Rolands. Next to him the external team on site involved a Senior Engineer Industrial Tests & Implementation, Nicolas Pato from HeidelbergCement Global Research & Development, Germany who was in charge of quality and Marek Majchrowicz from Poland, who works as a Senior Process Manager Pyroprocess at HeidelbergCement Technology Center.
A set of epidemiologic safety rules was developed to be followed by everyone participating in the trials. Keeping the discipline to follow these was also an effort to be put in," says Cepuritis, but it was all worth it as during the three weeks in Kunda the project team succeeded in producing calcined clay with good quality. Nicolas Pato adds: " Thanks to the high engagement and dedication from the laboratory in Kunda and with the support from Global Research and Development a proper procedure was developed to successfully follow the quality of calcined clay during the trial." 
Marek Majchrowicz is pleased with the result: "Finally, after all things fixed, using our operational experience and good international teamwork, we achieved our targets for this trial –we reached a stable feed of clay to the kiln and  produced 700 tonnes of high quality calcined clay." He emphasizes that obtained experience will be used not only for possible future production of calcined clay in Kunda plant, but also in all calcined clay projects our company is considering.
Future prospects
Meelis Einstein, Managing Director of Kunda Nordic Tsement and a member of Steering Committee of the project  is delighted with the outcome. "It is great that we got to run this project in Kunda - we have a great crew and experienced employees who gained valuable experience from the trial." Later this year the clay project in Kunda will be evaluated also from a commercial standpoint, and this is when it will be decided whether the production of calcined clay in Kunda will commence.